Hermann Gmeiner School Faridabad
Session 2020-2021
School Disaster Management Committee
Disaster Awareness Group (DAG)
Report on Activity (Earthquake)
Classes: VI to X
Date: 21.08.20
Venue: online classes
Class:VI to X

---
Report:
SDMC team is fairly active in our school. It works on different levels with the different groups such as DRG,DAG, First Aid etc. to created the awareness among the students. This is the activity organised by the DAG(disaster Awareness Group)as per planned scheduled.
Purpose: The aim of this activity was to create awareness among the students. Earthquake as natural disaster is unpridicted and cause of lose of life and wealth on mass scale.
Description of activities held:
Conducted via online
1.In classes VI and VII on 18.08.20 by Ms Shukla Ch. and Ms.Lipka Teachers explained about natural disaster through shared e-content and virtual mock drill was practiced by all the students. Students shared the written content on the earthquake and also shared photographs, recorded videos with their teachers. And case studies were also shared during the activity.
2. In classes VIII, IX and XI on 19.08.20 by Ms. Dechan and Mr. Lalit Handoo Students were taught about earthquake and given instructions to make posters and paintings during the activity. All the students activiliy participated and shared posters and drawing they made.
3. In class X on 21.08.20 ,Ms. kusum Lata Rathore shared the e- content on Earthquack via ppt and screenshots with the students. In the end, students were asked to give the feedback on what they learnt. All the students hence shared the Do's and Don'ts and the precautions that should be followed during Earthquake. Principal Mr.Subrata Kundu praised the coordinated Team efforts of mentors and Students and shared some valuable tips how to be ready to face disasters.
SDMC- Hermann Gmeiner School Faridabad
Inch- Ms. Jyoti Kaushik
Safety and security Committee
Inch- Ms. Kalpana Srivastava

Activities on preparedness for Earthquake
By different groups
From VI to VIII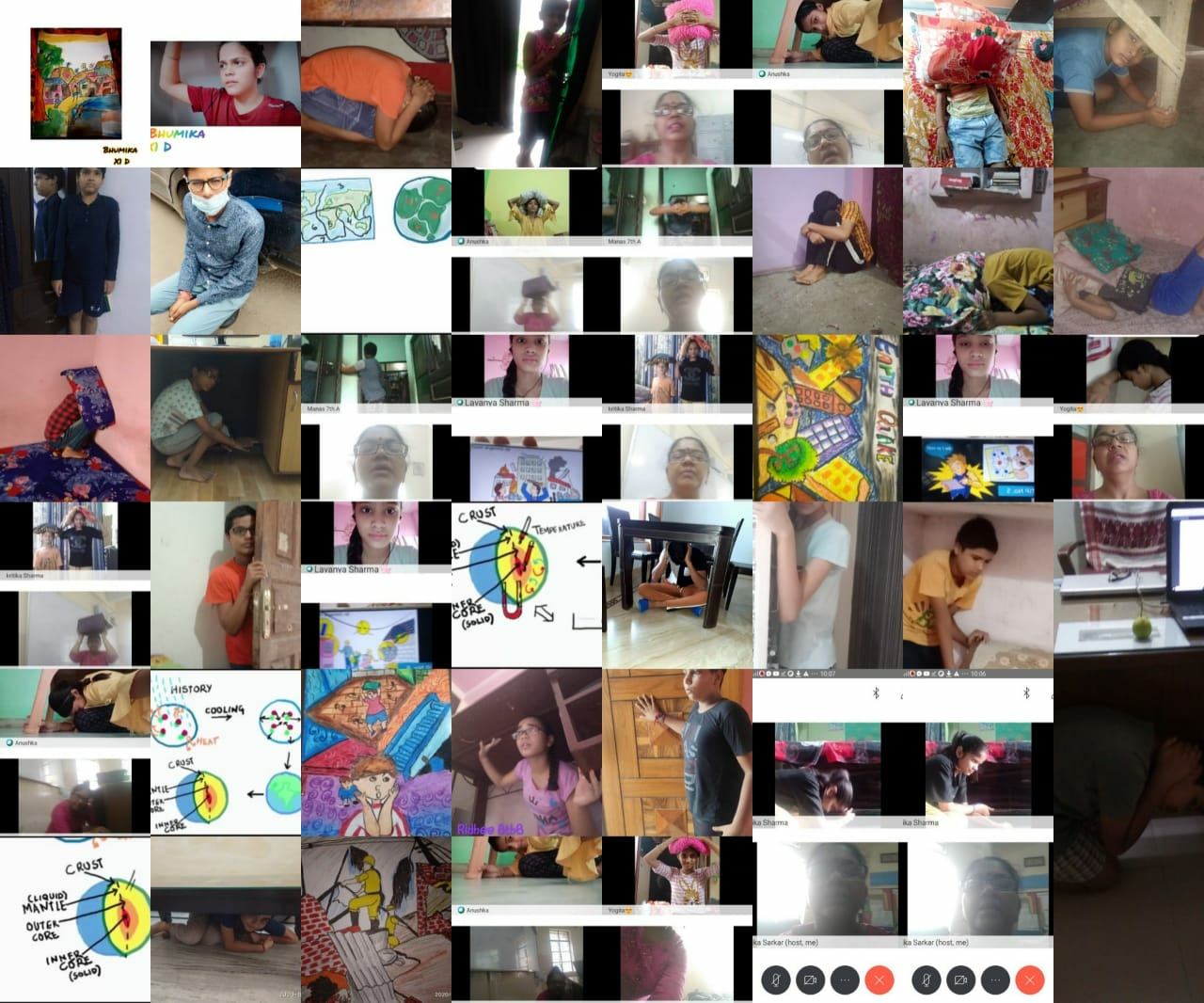 E- Content on Earthquake shared by our Teachers and students of class IX & X.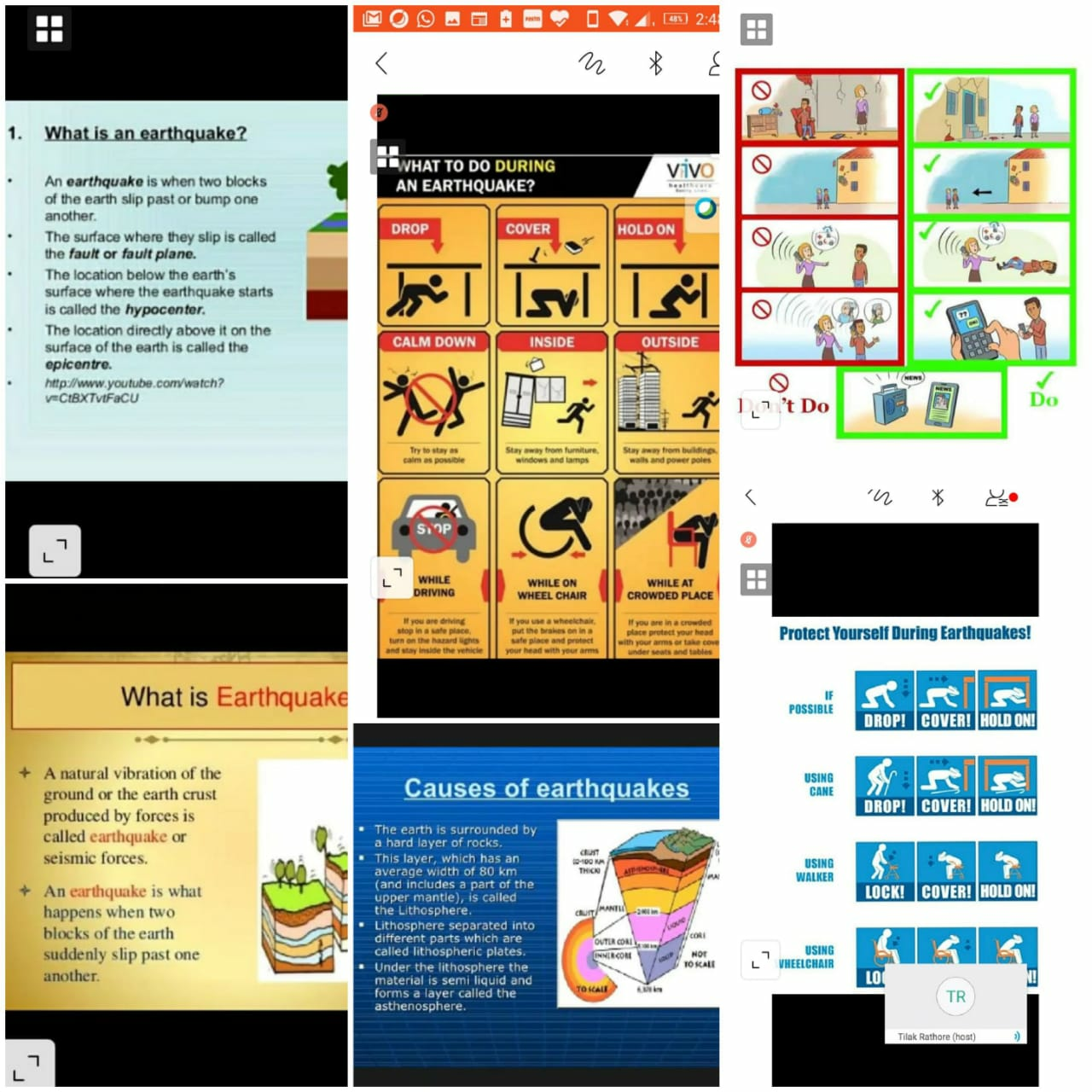 Writing texts on Earthquack Activity
shared by the students of class IX & X .
Creative drawings or pictures shared by students of class Xl & XII.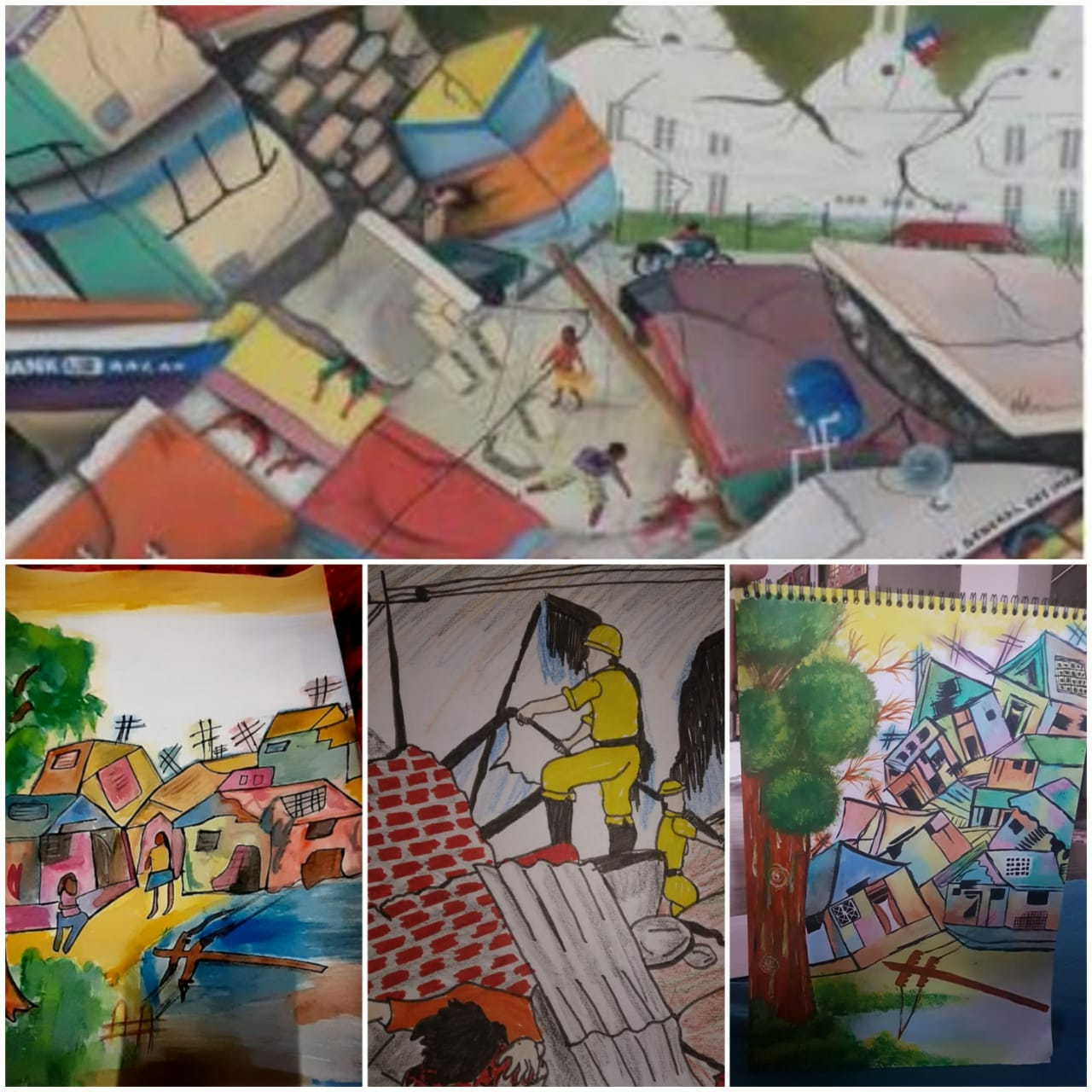 Video clips of mock drill shared by students of class VI to VIII.