Impact of Disaster (Covid19) on Students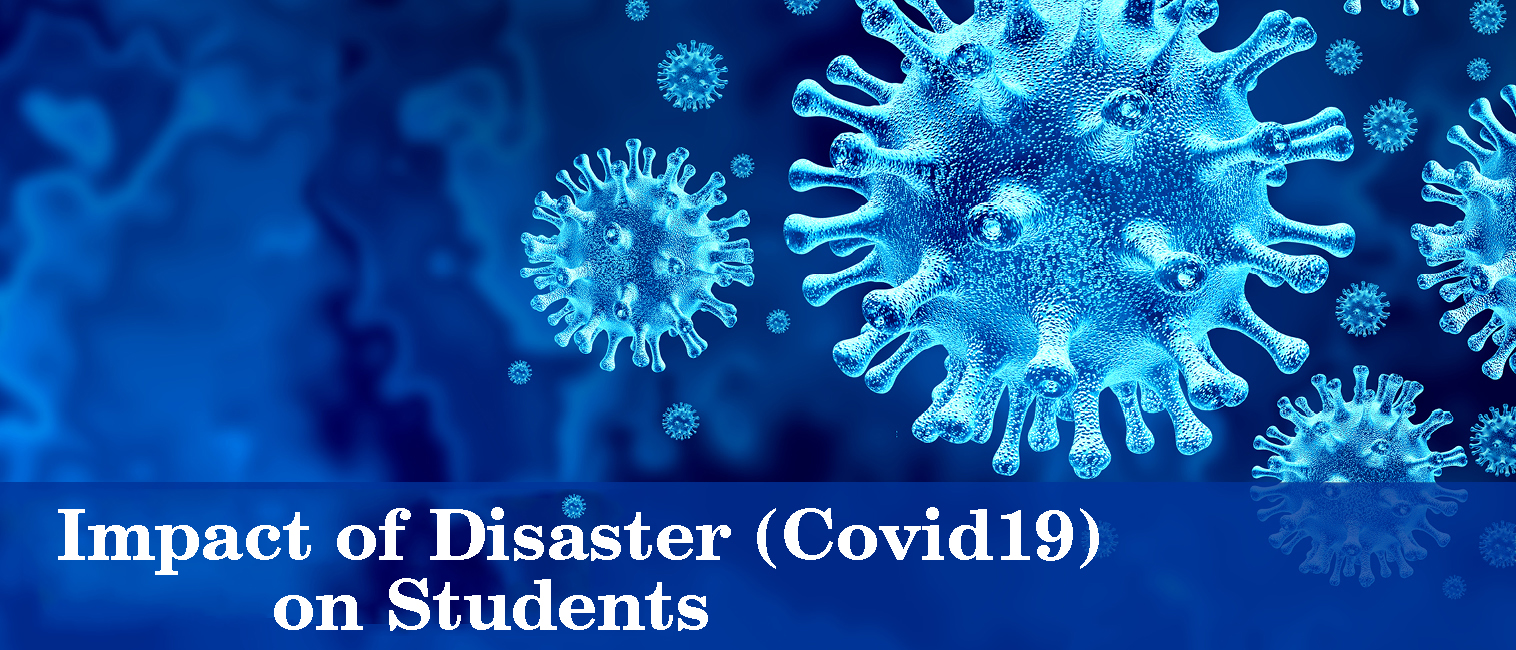 As per a research conducted by UNESCO across the India, the last two academic years have witnessed some unfortunate disruptions. From extreme weather event or pollution forced a loss of 120 days across states such as Delhi, Puducherry, Punjab and West Bengal. Flooding in Bihar and Assam made children to stay out of school for three months. Riot in Delhi stopped students to take even crucial board exam. However, something is fundamentally different about the COVID-19 crisis which is affecting life , behavior and education of all the children across various economic strata.This is pushing children in depression, stress, even out of school or forcing them in trafficking or child labour. According to UNESCO nearly 321 million Indian children have been at home since March end and there is no clarity of when school will get opened. Children from the poorest household are up to four times more likely to be out of school than those of the richest household. Disparities between rural and urban areas also remain high. As per the Sustainable Development Goal -4 achieving inclusive and quality education for all reaffirms the belief that education is one of the most powerful and proven vehicles for sustainable development. Thus, ensuring above parameters of education during this phase of crisis is one of the biggest challenges in current scenario.
The United Nations (UN) published its Secretary General's Policy brief on August 4, on the adverse effects of Covid 19 on the education system across the world. The policy brief outlines the issue of the closure of schools and other educational spaces have impacted 94% of the student's world over and 99% in the lower and lower middle-class societies.
The policy brief also outlines that despite the delivery of lessons through all the modes of dissemination along with the efforts of teachers, parents and various Swayam SewiSanstha, a large number of students are still not able to access their lessons due to various reasons.
All these issues add up to a problem of catastrophic proportion which knocks at the whole new generation who happens to be the future of the nation. This is very bad news for the country in general and an underdeveloped state like Bihar in particular. The people of Bihar as well as the Government of Bihar have very little resources to fight this unprecedented situation. A large section of population of Bihar fall under the category of poor and lower middle class.
All the students no matter poor or rich are out of school since the lockdown announced on March 23, and it is still not clear when the schools will reopen.
In the last two decades Bihar has seen a surge in enrollment in Government schools as well as proliferation of private schools in primary and secondary segments.
The need of the hour is to go for an extensive assessment of the learning loss and meticulously thought out plan to fill the learning gap and schemes and incentives to retain students. This may require some readjustments in the syllabus and change in the method of teaching. While taking all these steps, we must not forget that the safety of students, teachers and non-teaching staffs is very important. For this, strict protocols must be put in place before reopening of schools. These measures should be aligned to National Education Policy (NEP) announced recently.
Here the role of government both at the center and in the state turns out very crucial. Government will have to arrange funds necessary for the recovery in education of the students. This is going to be a challenging task in post covid 19 period. Meeting development goals and creating inclusive society should be the prime objective of every responsible government. Covid is a disaster hence extraordinary measures are required. Private sector has good resources let involve them I am sure our innovations solve the problem. Though government has failed in bringing national disaster recovery framework till date. I am hopeful National Disaster Management Authority must have some guideline in association of ministry of education to recover the lost curriculum activities. Otherwise it will be a poverty trap for students from the below poverty family.